Top 10 Steps to Release an Album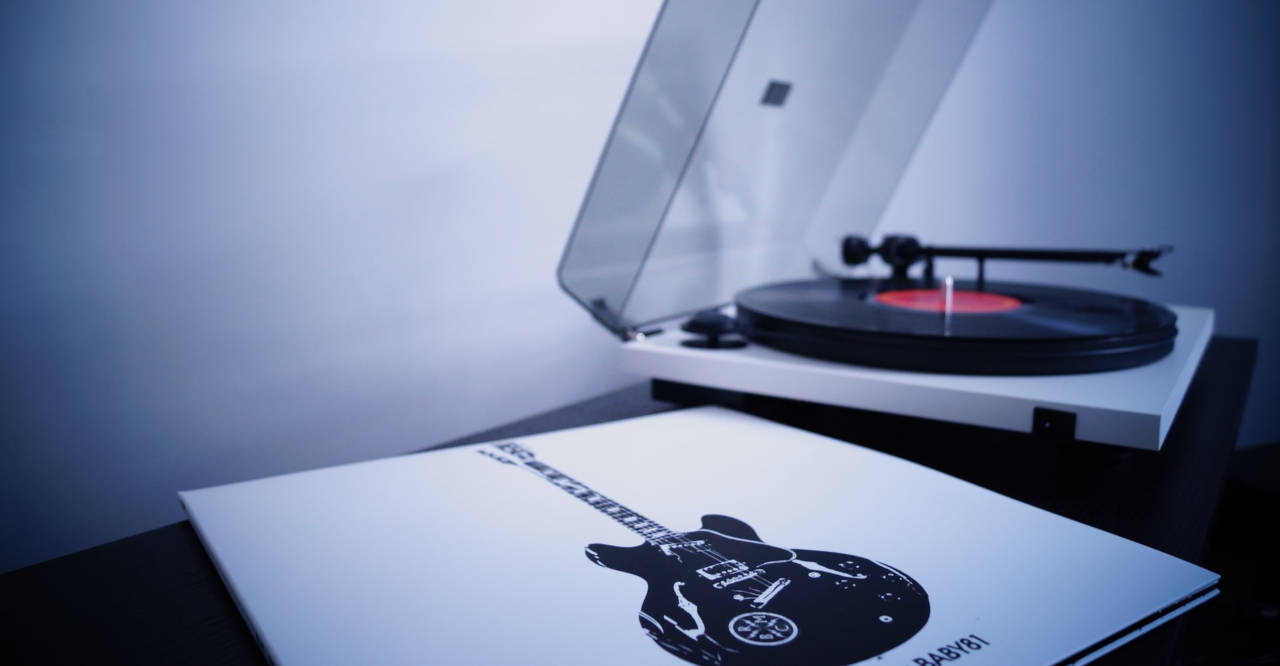 Posted by Evermore Sound.
It's hard work creating a music album. After you've sweat for weeks, months, or years even in the recording studio unleashing your creative juices, you realize there's much more to do. But, you're pumped because your fans deserve the best of you.
A music album, mixtape, EP, single, or cover song launch isn't merely a tweetable moment. It's a golden opportunity to make history, yet you must do it right. This guide aims to show you the critical steps to release your music.
To score a memorable moment like releasing your music , you need to do away with all fear and trepidation, which would naturally pave the way for disorganization. So, while you anticipate the moment when the world embraces the music – a BIG deal – you need to do some rigorous housekeeping. You know housekeeping can be tough (be grateful to your mom :-)).
Once you have the right stuff in the right places, you'll enjoy the release process more than you ever imagined. This guide will show you where, when, and how to begin. It'll also share what you need to pull this off in style.
This guide matters if you'd like to prime your release for smart digital distribution, which is non-negotiable for the modern artist.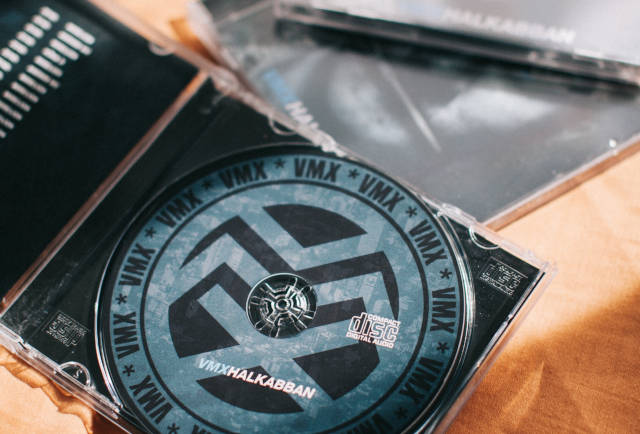 How to Release an Album in Ten Steps
So, we've compiled an album release checklist to help make releasing your music rock. These stress-free steps will serve you well in your next project in a way that gets you more listens from a global audience.
1. Design a Rousing Album Art
While album sleeves and CD covers are not as popular as before, the humble album art isn't close to extinct. It's a key visual component to your music – the image people see when they think of your song.
You'll hear many folks tell you an album art doesn't matter. Could you not listen to them? Why do you need to fuss over an album art, though? Well, your music is "art," and picking an album art is a ritual you must undertake carefully to represent your music perfectly.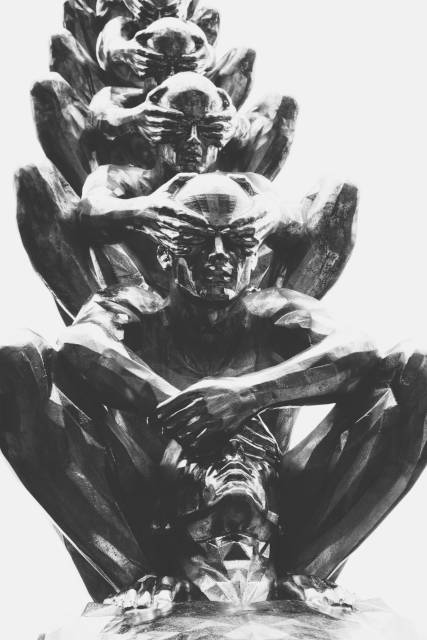 How to Find the Best Album Art
Since you'll be taking your time to find the perfect album art, it's a challenging exercise. You're more likely to score a fitting image if you do this than if you just picked one off the rack.
You can get in touch with artists to collaborate with for your album art. If their work aligns with your vision, it's a match made in Heaven as it presents a wonderful platform for cross-promotion. The Caretaker uses Ivan Seal's works, Sigur Rós once used a Ryan Ginley photo, and Kanye West used two George Condo paintings after his first choice was banned. These are just a few examples. The formula is to find something that works for the record and the artist.
Of course, you can create your cover image if it can capture the elements the music album conveys.
What's the Right Price for Album Art?

It appears there's more value when you invest a significant sum into your album art. It may be a fee for a painting or a photo studio session. Some artists go the unusual route and source stock images. It's not a personal approach, but it worked for the rapper, Future.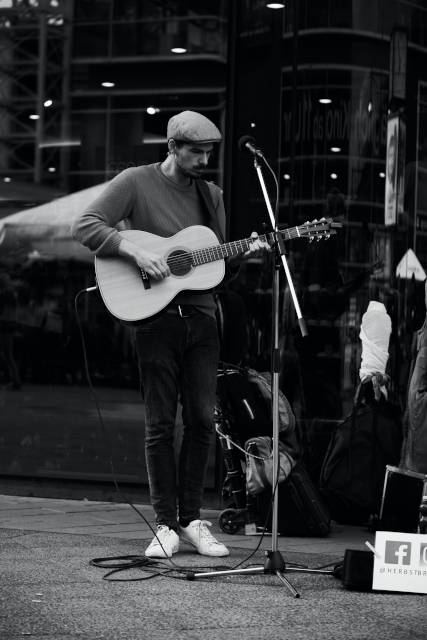 7 Keys to a Proper Album Format
The right image has to be in the right format to be useful. There are specific rules for image sizing across digital music stores. The following rules apply across the board though:
Use a square image.
For the sharpest resolution, ensure your image isn't less than 3000 x 3000 pixels. Just start as big as you can, and you won't worry about blurriness or pixelation.
Your image should be 72 dpi.
Work with PNG or JPG format.
Don't include URLs on the album art.
Don't include social media logos or any other brand references.
Even if your music is edgy, avoid pornographic images.
Now, you're ready for the release builder. Let's roll.
2. Pick Your Track Titles and Commit
Your song titles will draw listeners. More importantly, they'll feature prominently in your metadata – a feature that makes it easy to find your music online, especially digital stores.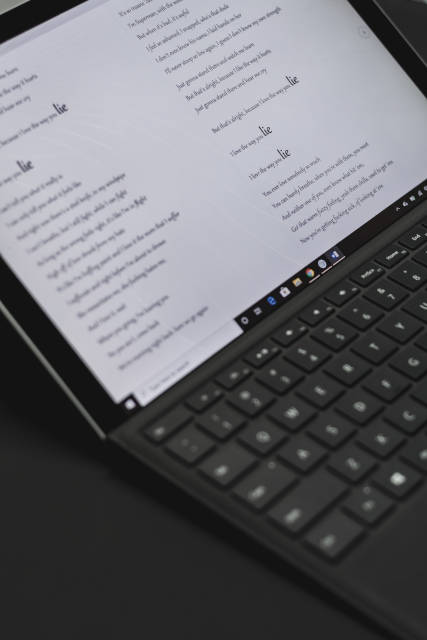 Avoid entering extra information to track titles. This includes:
Release Date
Release Format (album or EP)
Search Terms such as "pop-punk" or "lo-fi house"
Then, use this checklist to ensure all is in the clear:
Use a spellchecker for every word.
Enter the track title exactly how you want it to appear in the digital stores.
Use the same formatting across the entire release.
Never give your tracks generic names such as "Track 1," "Track 2," Untitled," and so forth. Many musicians make this rookie mistake on the bigger streaming platforms with larger catalogues.
Once everything is ready, recheck the track titles twice (including the formatting) before releasing the music album. Errors in your track titles may delay your release from appearing in digital stores. Keep in mind that it's never an easy ride to change titles once you're released. The rule is: "Check twice. Release Once!"
Correct track titles in your metadata will prevent confusion and frustration later on.
3. Pick Your Project Title and Commit
Does your EP, single, or album have a title yet? Musicians struggle with this because it's a one-time decision. A simple strategy is to think of a title with the same creative origin as the music.
Music is a language, so translate that into the language you want for your album title, and you've got a party started. One option is to explore your lyrics or, in the worst case, use Dadaist poetry.
Title Formatting
Once you lock down a title, format it to match the release. Online stores have specific guidelines for titling. An excellent resource for title formatting is the iTunes Store Music Style Guide.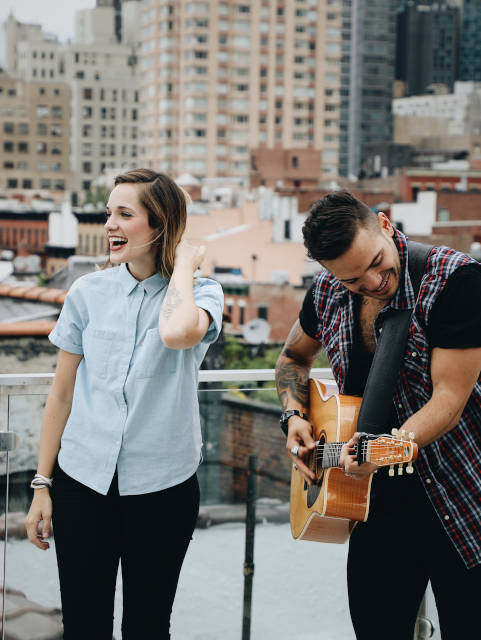 Carefully choose the words you use on digital media stores because every album title on each store is the same color and font. For instance, Spotify music album titles use Spotify Circular, whereas Google Play shows track titles in Roboto.
You cannot choose the font, but you can choose the title that shows up in it.
4. Genres and Subgenres
Music stores must offer what customers demand, which makes genres as important as the music we make. Genres make it possible to find your music by category, and subgenres make search more precise.
Your genre metadata ensures your record is in the right place for your audience to find it. Genre tagging is vital for playlists, so if a person is building a genre-specific playlist, then they're either searching for that genre or subgenre.
Proper tagging ensures it's easy to find the appropriate music for the playlist. Helpful tips for this include:
Don't pick a joke genre-playlist
Picking Tweepop instead of Metal is more likely to hurt you on digital stores. Their algorithms primarily use your genre to generate search results and show new music to potential fans.
But, you can still use your joke if your fan base gets it, otherwise use a genre that makes your music findable.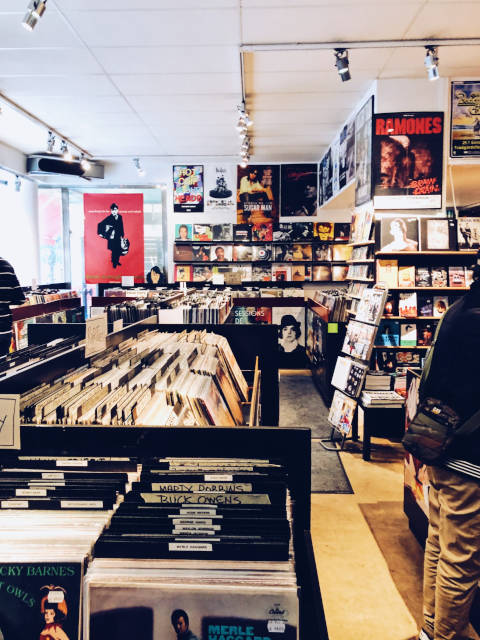 Use subgenres to check out new niches
With numerous genres and subgenres across the big digital music stores (Spotify boasts 1,000!), you can use that to find who needs your music.
Research properly so you can pick the right subgenre that has the listeners you need.
5. Use Your Collaborators Well
Collaborations have served us some of the best music ever. Your library has features to help you easily make the best music.
Should someone perform on your track? Discuss with them and make sure that your expectations and definition of a "featured artist" are the same.
Featured artists usually provide solos, lyrics, verses, chords, or song sections. But, it would be best if you discussed it with them before you release your projects.
It's possible to remove or change a featured artist after you release, but it's far from straightforward. It's advisable to acknowledge a collaboration wherever it's deserved.
Ensure you're on the same page with all collaborators and recognize everyone who's made sure your record sounds as good as possible.
6. Sort Out Your ISRCs
An ISRC is an International Standard Recording Code. It's a 12-digit code identifying details such as year of release, country of release, and year of ISRC issue. Every unique recording ever has an ISRC.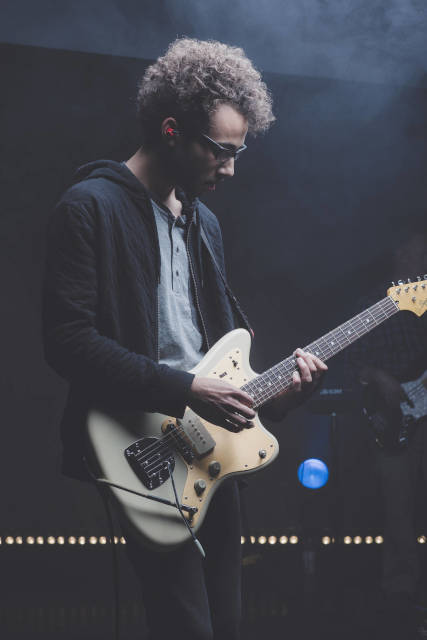 Every recording has ISRC before distribution. You will get an ISRC when you build a release on digital music distribution services. Even if you're distributing a recording in two ways, you only need one ISRC. If the ISRC is from a prior release, the same code applies to subsequent releases.
ISRCs uniquely identify your music, so ensure that you get all your ISRC info in order and keep detailed records of all ISRCs for future use.
7. Single, EP, Album? Define Your Release
There are various definitions for these terms. It's often confusing, but you need to know what you're releasing as you prepare to promote it. Talking about your album only for it to show up as an EP online can confuse your fans. Decide early and promote along those lines.
If you're new to the game, make sure your sound is consistent across the entire project before you release it. There are music album mixing techniques you can use to make this happen.
Digital stores usually categorize releases differently. Before you start promoting, ensure you know how your release will appear. Spotify displays releases as albums or singles (there's no EP category).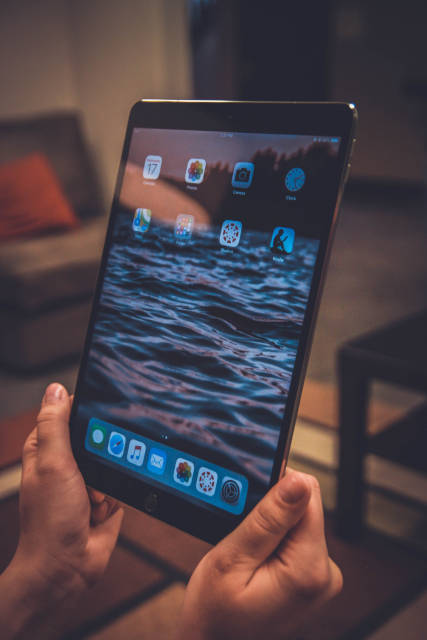 Your release is a single if :
it has six tracks or less
it has less than 30 minutes of music on it
Everything else is an album.
Apple Music and iTunes have Single, EP, and Album categories. Your release will be a single if it has 1 – 3 songs that are less than 10 minutes. However, your release will appear as an EP if there are 1 – 3 songs with one song at least 10 minutes long and a total time of 30 minutes or less.
Apple Music and iTunes' EPs may also have 4 – 6 songs with a total running time of 30 minutes. All other releases qualify as albums. Each release type will automatically appear in the stores using these criteria. Know this first and promote your release accordingly.
8. Define Your Target Location
Each store has a list of countries it distributes music to. Know the countries your music is available in. It helps when you use your streaming data to engage and interact with your global fan base.
Understand who's after your music before and after the release process. Our release dashboard can tell you the spot on the face of the earth where folks are streaming your music, giving you a good grip of where it's being released after you distribute.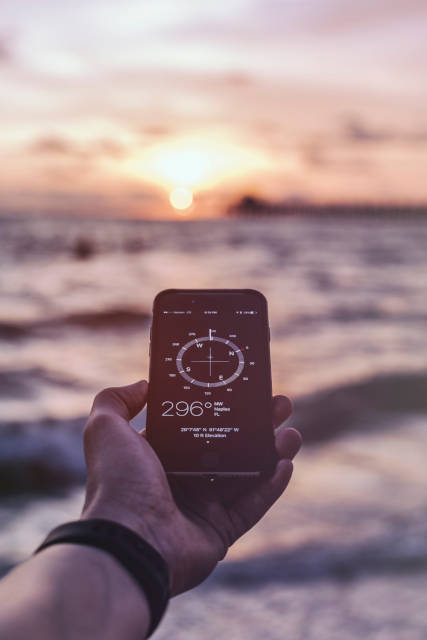 If, for any reason, you choose to blacklist a specific country, avoid stores that distribute to that country before you release. It's a simple opt-out process during pre-release.
9. Clear All Samples and Keep Your Release Legal
While preparing to release your music, the first rule is to get consent when you use someone else's music. It's illegal not to do so, unless they are royalty-free sample packs, for instance.
Don't risk using samples you've not cleared. It could hurt you down the road. Release music with your own audio alone or audio you've received consent to use.
Some may suggest you can use third-party samples because no one cares, but the more successful your song gets, the easier it is for copyright claims to surface. So, do your homework on all samples, contact the artist, and make your tracks legal.
In any case, distributors will likely take down your track if it contains problematic samples. So, like that Spike Lee movie, "Do the Right Thing!"
10. Ensure You Use Proper File Formats

Finally, your music should sound great on any digital music store. For starters, your music producer should make your file 44.1kHz and 16-bit WAV. That's the industry standard, and big digital stores won't release your work if your audios don't meet the standard.
Why not MP3's? Well, MP3's are compressed and great for sharing your music with friends. Your fans can download your music as MP3's too, but most digital music stores will turn it down.

The music producer should export the WAV file from the DAW (Digital Audio Workstation) in the recording studio, and then you'll be ready to share, master, and distribute great-sounding music wherever you want.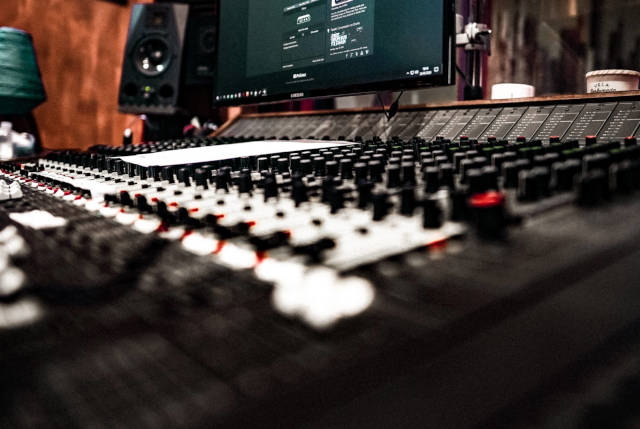 All Eyes on You
It's plenty of fun making your music album. Your music producer's work is done. But, there's work ahead – distributing that music. That's the only way to share your music with the world. At this point, it's make-or-break.
Releasing your music involves much work that could easily swamp a rising star like you. Fortunately, these ten steps provide a smart release process that also helps you track your success as an artist.
Now, make more good music and prime your next global release for success. Let's help you make the right moves at Evermore Sound.