Gibson vs. Fender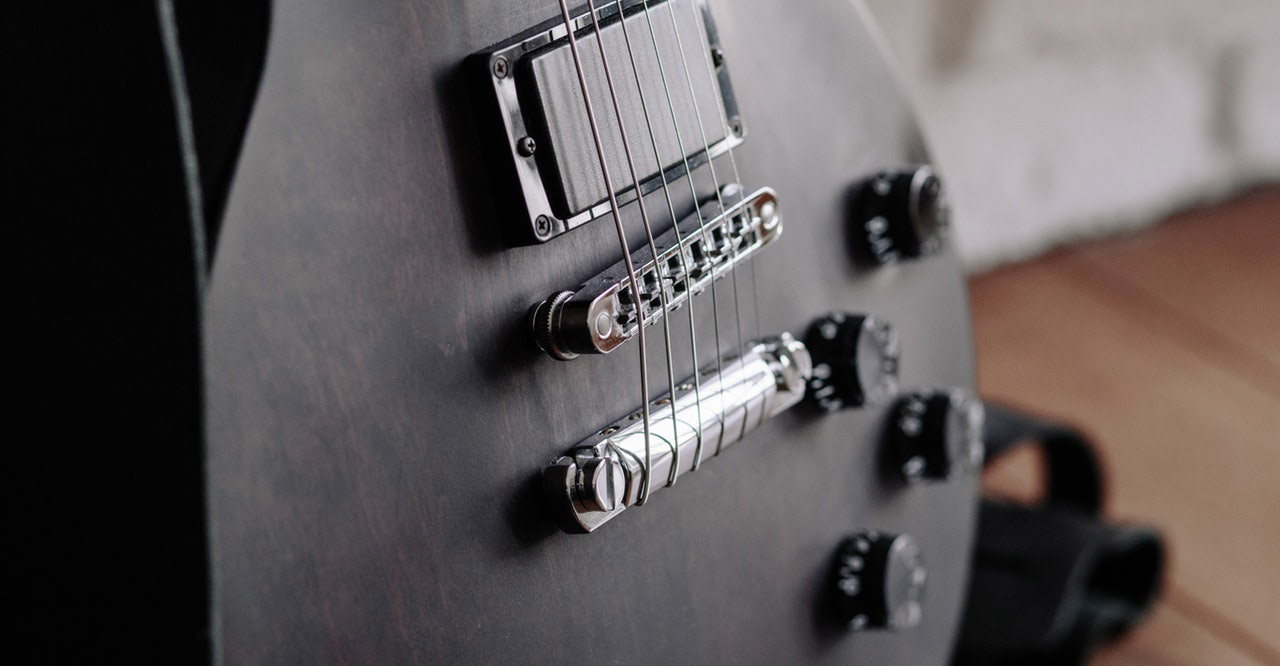 Posted by Evermore Sound.
Gibson is one of the most legendary of all instrument manufacturers and can be seen on stages around the world.
Since the birth of electric guitar, Gibson has been at the forefront of construction and design, and songwriters and singers across all genres have favored their acoustic instruments for generations.
Gibson and Fender are two of the greatest guitar builders in history, so it might be difficult choosing between the two.
That is why the Fender Stratocaster and the Gibson Les Paul are guaranteed to be in a well equipped Orlando Recording Studio.
In this post, we break down the primary features and compare these two iconic axes.
First, let's take a closer look at each one.
Gibson
The Gibson line also includes classic electric bass models known for their original designs and unique sounds and they have remained fairly consistentsince.
Plus, every Gibson is still proudly made in the USA.
The Gibson Les Paul was released in 1952 and named for iconic inventor and musician Les Paul, this signature model has been a mainstay of modern ever since.
The favorite instrument of countless players around the globe has had many editions and variations over the years, with amazing and high-quality tone in every incarnation.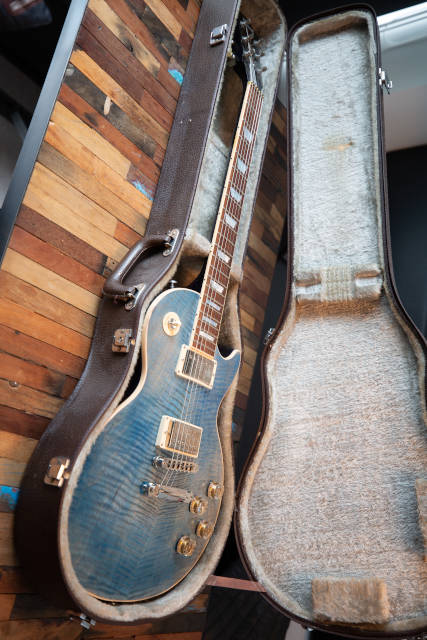 The current lineup features a wealth of options for players looking for a professional sound in nearly any style.
Gibson's thin and fast-playing double-cutaway model debuted in 1961 and was named the SG (for Solid Guitar) in 1963.
The great sound and simple design have been popular with players since its release with the SG standard being Gibson's best-selling model of all time.
Classic rock, blues, and alternative guitarists particularly love the SG for its comfortable playing experience and lighter weight.
Taking the best qualities from electric and acoustic instruments, the ES (Electric Spanish) series and other semi-hollow and hollow guitars from Gibson have been popular since their early releases in the late 1930s and early 1940s.
From studio to stage, the undeniable Gibson tone has been heard from the very top guitarists in rock, blues, jazz, and many other styles.
With quality electronic and beautiful finishes, the current lineup features models that are as welcome in players' hands now as ever.
Gibson was founded in 1902, first building mandolins and later acoustic guitars, years before the first electric guitars went into production.
For over 100 years, Gibson acoustic instruments have been known as some of the very best available.
The Dove, J-200, Hummingbird, J-45, and many other models have become legendary for their quality luthiery and even, balanced tone.
The current Montana-made models are built to inspire modern players, the next generation and beyond.
The history of Gibson is one of innovation.
Since the beginning, the company has continuously strived to make instruments better and more exciting than ever before.
Nowhere is this more apparent than in the bodies of the Explorer and Flying V models of the 1960s and other shapes through the years.
Gibson pioneered the idea of instruments that sound great with unconventional shapes and amazingly cutting-edge looks that still turn heads over 50 years later.
Fender
When Leo Fender realized in the 1940s that he could improve old-school hollow-bodied instruments with the use of a simple solid—body design, he made big plans to alter the way guitars would be made in the future, Fender has been changing the way we make music since they introduced the first Telecaster guitar in 1951.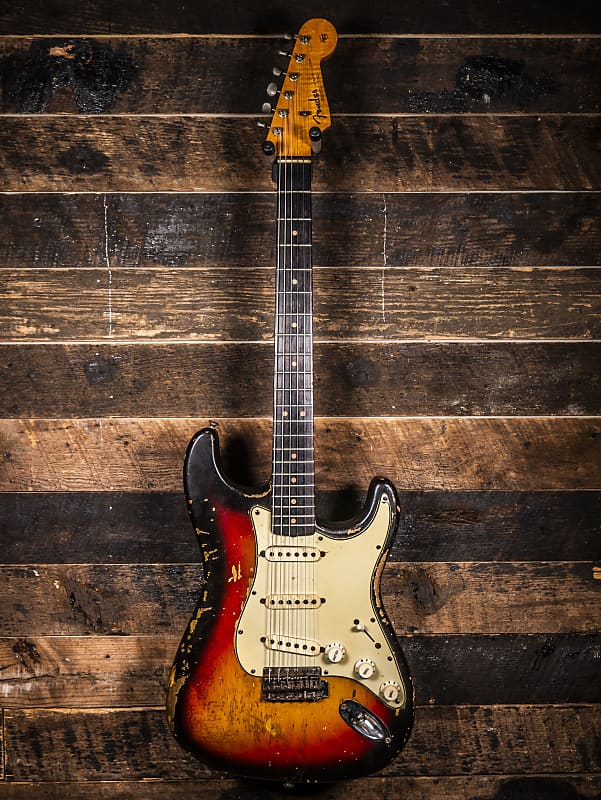 As one of the most recognized electric guitar brands today, Fender sums it up best themselves with this message "Playing a Fender isn't just what you do, it's who you are."
Perhaps the Stratocaster is the most iconic instrument in Fender's collection.
This guitar is characterized by its balanced dual cutaway design with well-placed body contours and forearms that make for comfortable playing experience.
Most strats have 3 expressive single-coil pickups to capture almost any sound you are looking to achieve.
These guitars are also the ideal models for customization, with many artists using different pickups and switching configurations to cater to their specific sound needs.
The Jazzmaster is another classic in Fender's stellar line-up.
These guitars are a favorite amongst musicians of pretty much every genre, not only jazz artists as their name suggests.
They were the first Fender's instrument to feature dual-tone circuits.
The feature separates the lead from the rhythm circuits, giving them each their own controls resulting in amazing versatility.
Using Fender's own floating tremolo tailpiece/bridge design is another first for the Jazzmaster. This design allows guitarists to further refine their sound and tone.
There have been a lot of changes in the music scene since Fender started producing electric guitars more than 70 years ago, but one thing has remained constant – their dedication to creating the best guitars in the world.
Whether you are hunting for that coveted axe to add to your collection or you are looking to add to your collection, Fender has the right guitar for you.
Differences between Gibson and Fender
Body
The variation in body shapes is probably the most easily recognizable difference between Gibson and Fender.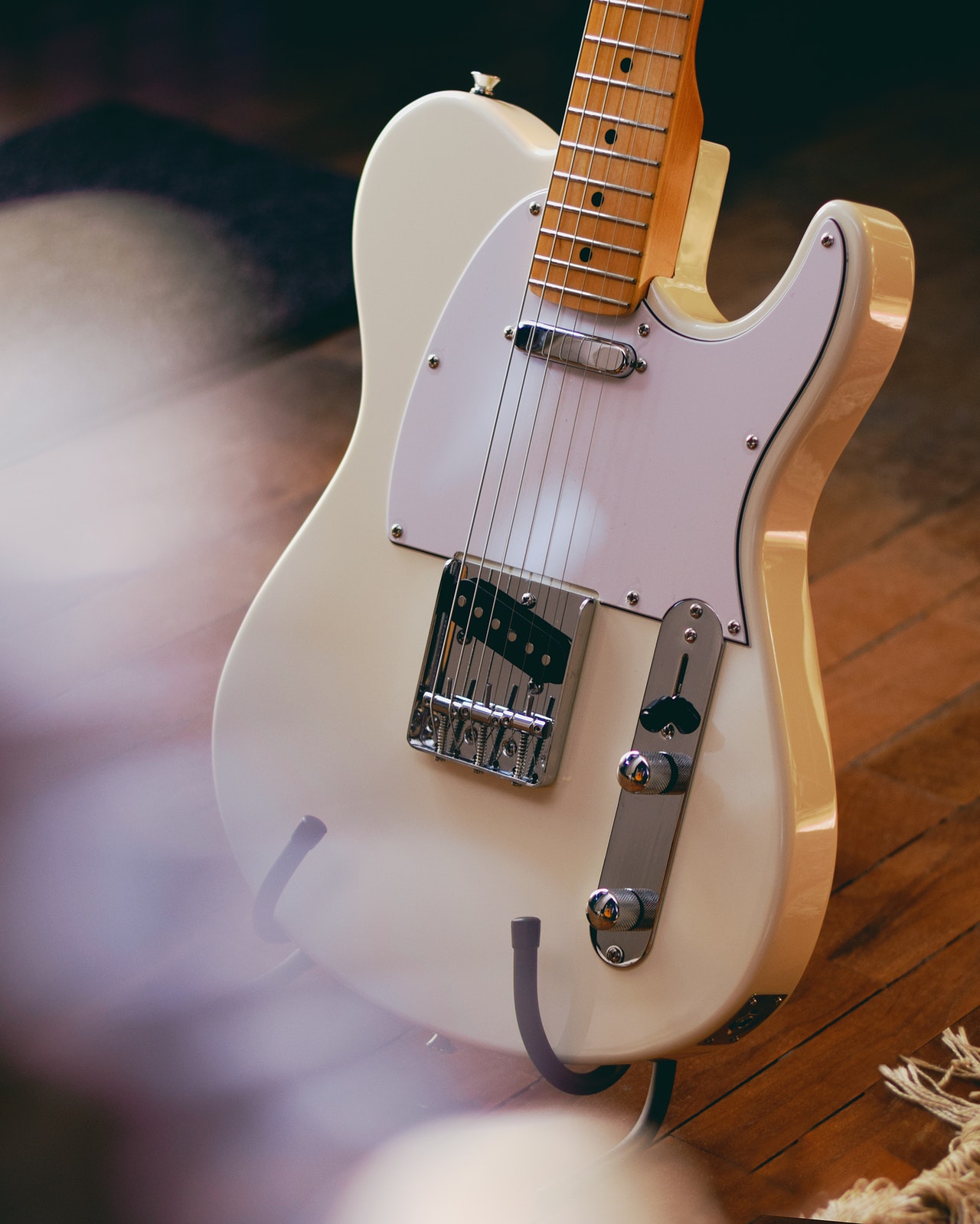 A Telecaster and a Stratocaster both look drastically different to a Les Paul or the double-cut SG or the big-bodied ES-335.
Body shapes affect not only the aesthetics but they also affect tone.
A Les Paul is thicker than a Stratocaster, so there is more mass to resonate.
Arguably, more important than body shape is the wood that the body is made of and here lies another difference between Gibson and Fender.
Gibson typically uses more mahogany than Fender. For instance, a Les Paul features a mahogany body witha maple top and the body of an SG is usually all mahogany – the same can usually be said for the Flying V and Firebird.
A mahogany body gives a slightly darker sound; a bit richer, warmer and usually with more sustain.
On the other hand, many Fenders use ash or alder which gives a brighter and balanced tone, often with quite pronounced upper-midrange frequencies.
Usually, ash and alder are also lighter than mahogany so if the weight of your guitar is an issue, then this particular difference between Gibson and Fender could help you make the all-important decision.
Scale Length
The distance between the bridge saddles and your top nut is the scale length.
This affects the actual sound and the tension of your sound you get from your guitar and there is a difference between the scale length on a Gibson and a Fender.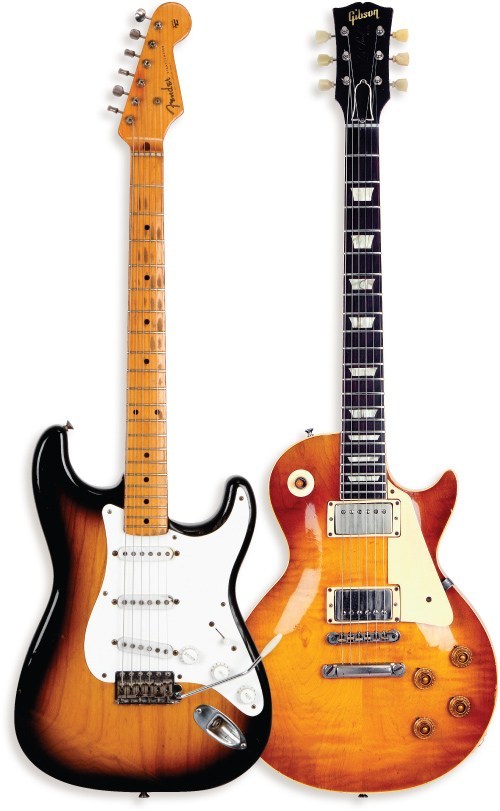 Generally, Fender uses a 25.5-inch scale and Gibson uses a 24.75-inch scale.
On a Gibson style scale, the harmonics you get from lightly touching the string with your left hand are closer together and the tone is slightly thicker and warmer.
On the other hand, the harmonics on a Fender scale are more spaced out which helps contribute to the guitars bell-like tone and 'chimey' sound.
Pickups
Normally, Gibsons sport humbucker pickups whereas Fenders will be fitted with single coils.
This has been one of the main differences between Gibson and Fender for the last 70 years or so.
Single coils have been around for longer and tend to have a thinner and brighter sound.
Some say that single coils in a Fender Stratocaster have a 'spanky', 'chimey', or 'quacky' sound and a Fender Telecaster sounds 'twangy'.
Sometimes, single-coil pickups can pick up interference from electronic current, radio signals, etc, which is why Seth Lover, for Gibson, put two single coils together and made the humbucker, so-called because it bucks the interference or hum.
Humbuckers are a bit louder so they have a higher output.
Usually, they are fuller, warmer, and beefier sounding.
It has been said before that humbuckers are good for overdriven sounds because they give out more signals and so distort better while single-coil pickups are good for clean sounds.
Whilst there might be an element of truth in this, it is all down to personal preference; a Telecaster or a Stratocaster can sound just as good as a Les Paul or SG when on a distorted channel and vice versa.
Generally, guitars equipped with single-coil pickups, such as Fenders are sometimes used for light rock, soul, country, pop, blues, and funk.
With their humbuckers, Gibsons are used more for punk, metal, rock, classic rock, blues rock, and jazz (especially hollow body Gibsons).
Of course, there are many exceptions where people have used a Les Paul for pop and a Stratocaster for metal; it is just to give you an idea.
The pickups are a huge part of a guitar's sound which is why they are partof the differences between Gibson and Fender.
Fingerboard Radius
A fingerboard radius is a number that determines how much of a curve the fingerboard on a guitar has and helps make a Gibson feel different to a Fender.
A lot of Gibsons has a 12-inch radius and most Fenders will either have a 7.25 inch or 9.5 inches.
So what does this mean to a guitar player? A longer radius means the neck will be flatter and a shorter radius means the neck has more of a curve.
Some lead guitarists prefer a thin neck with a long radius, so Gibson Les Paul might be an ideal choice.
However, as we have mentioned earlier, there are not really any set rules, so that does not mean lead players will only play Gibsons, it is just that their flatter fingerboard profile makes it more comfortable for some players.
Some Fenders even have a compound fretboard radius –that is they go from 9.5 inches at the bottom to 12 inches towards the top – the best of both worlds.
The best way to see which one you prefer is by trying both out.
The neck radius is a huge part of what makes a Gibson feel different from a Fender.
Which is Better?
As you might expect, there is no real answer to this conundrum; both are fantastic guitar brands that produce some of the best instruments in the world.
However, both have characteristic features that can render a certain guitar more suitable to a certain style or genre of music.
So no one can go wrong with choosing either of these guitar brands.
These two brands have separated themselves perhaps more than other brands, which is why we are debating the two brands today.
Bottom Line
There are some big differences between Gibson and Fender that affect how you play it and the resulting sound.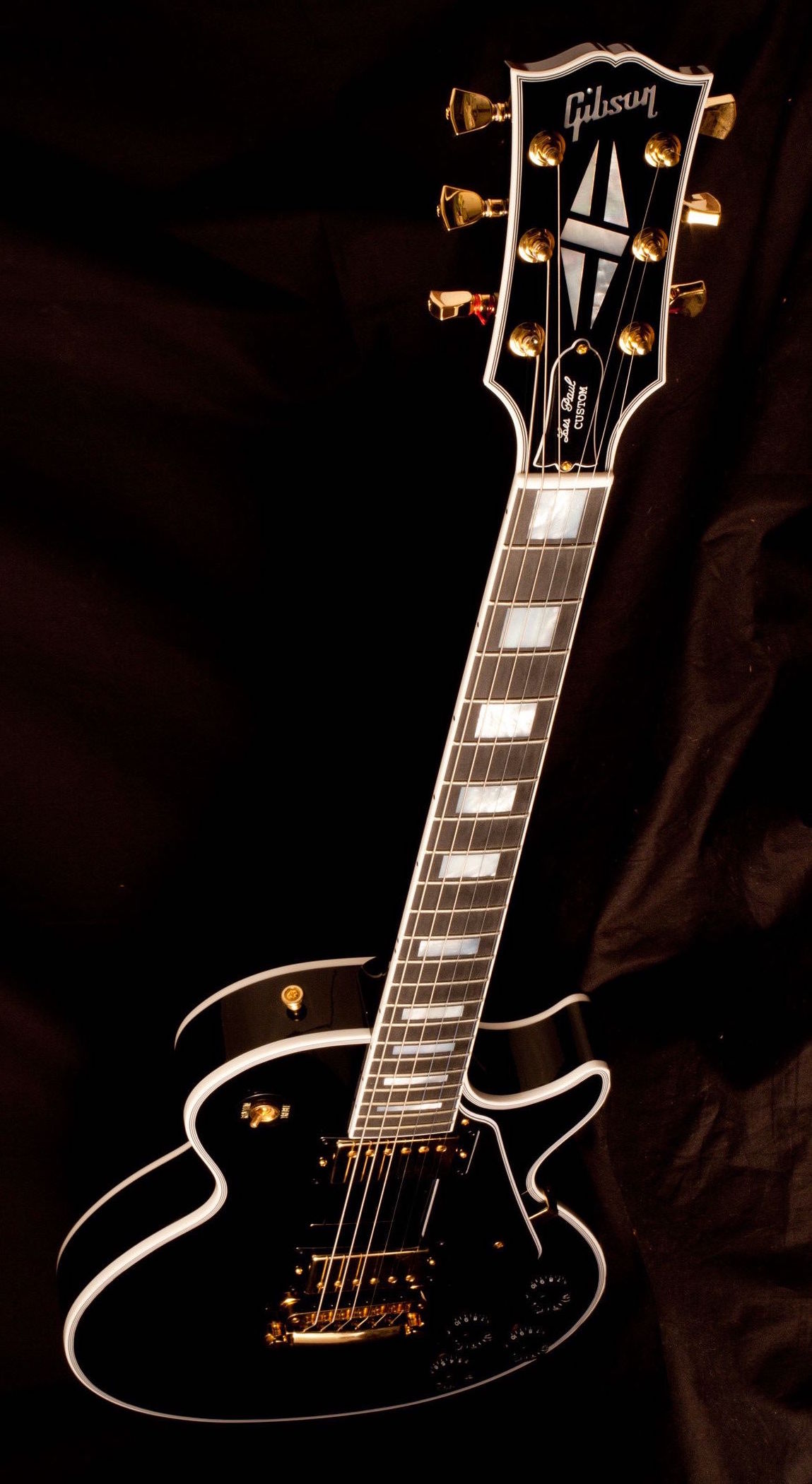 The scale length, the range of woods used, and the varying pickups in these guitars all change how a guitar will sound and the fingerboard radius has a big effect on how it feels.
If you are looking for a warm, big, full, rich-sounding guitar then a Gibson might be well suited to you.
If it is chimer, twangier, brighter, or thinner tone you want, then check out a Fender.
Fenders have been very prominent within soul, funk, light rock, pop, country, and blues, and Gibson are sometimes associated with blues rock, hard and classic rock, as well as some metal.
That said, there have been rock and metal players using Fenders (Ritchie Blackmore, Yngwie Malmsteen, Jim Root) and funk and pop players using Gibson (Freddie Stone, Jimmy Nolan, Al McKay).
Guitars, whether it is Fender or Gibson, or any other brand, are tools for you to make music with and as such there are no strict rules to adhere by.
If it sounds good and feels right, you are on to a winner.
Fender and Gibson are essential studio guitars and are always available for use on any session in our Orlando Recording Studio.
Evermore Sound Recording Studios boasts the best of everything: comfortable spaces, top technology, and beautiful instruments, including quality guitar amps.