Drummers-and-drum-sets-part-1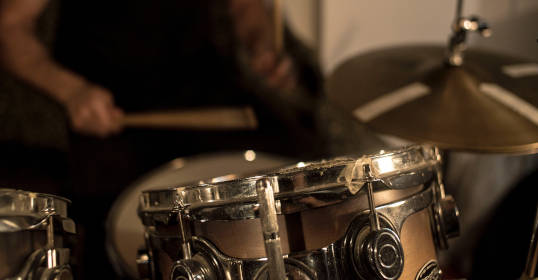 Posted by Evermore Sound.
The most important thing about recording drums is 1. the drummer and 2. the drum set.
There's not much I can do about the drummer, except help him with his drum parts and arrangement.
But the one thing that we can do is improve the sound of the drums.
First thing to do is to change all the drum heads, definitely all the top heads and bottom heads if possible.
The next thing is to tune the drums properly.
I'm surprised how many drummers can't tune their drums!
Although this is not usually a problem as I know how to tune drums.
Here's a great article about tuning drums:
https://www.soundonsound.com/techniques/engineers-guide-tuning-and-damping-drums
There are times when it is hopeless, when nothing can salvage a crappy sounding drum kit.
At that point, I recommend renting my Gretsch Kit.
Actually, this is a good option for a band that owns a low end drum kit.
Rent my kit for $150 instead of wasting 2 hours trying to get a decent sound out of a mediocre set and you will get you a better recording and probably save money in the long run.
Here's what I recommend for drum heads:
Snare (top):

Remo Ambassadors coated

Toms (top):

Evans G2 clear

Toms (bottom):

Evans G1 clear

Kick (batter):

Evans EQ4 or EMAD clear

Kick (front):

Evans EQ3
Check back later for the second part of the "Recording Drums" blog.