Best Tips for Promoting Your Music Online in 2020.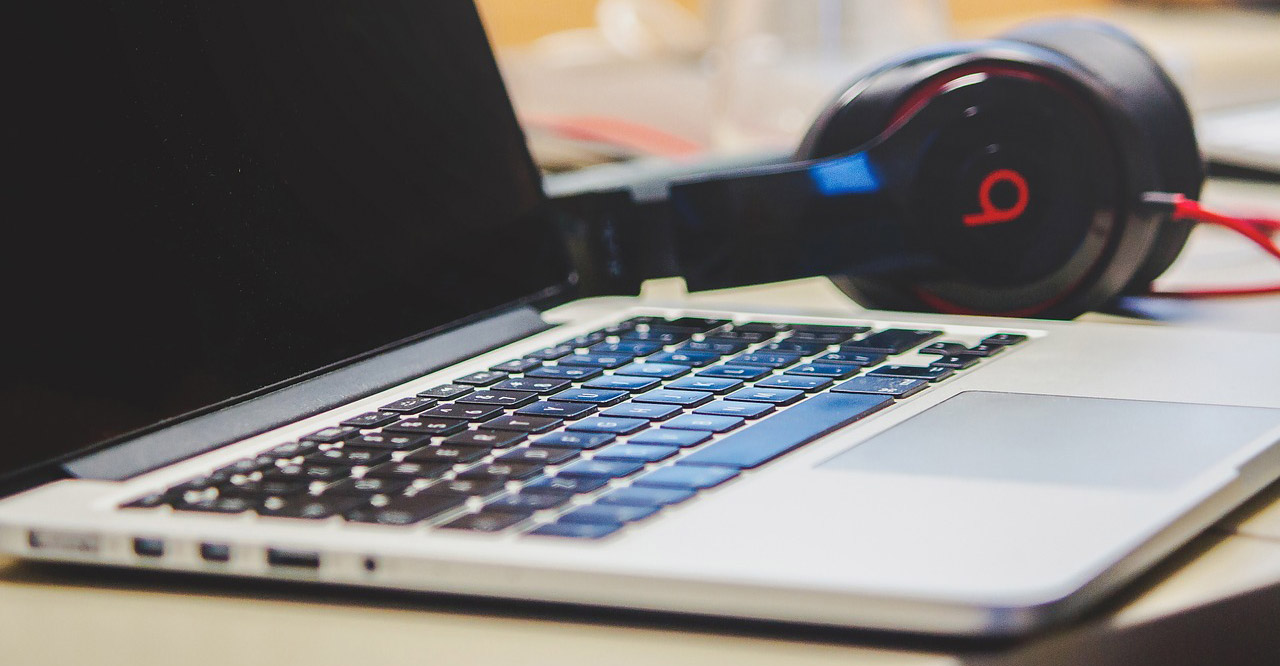 Posted by Evermore Sound.
Updated May 2020.
You have the sound.
You have the recordings; preferably produced in a professional recording studio, now, your task is to get people to listen to and purchase your music.
The internet offers many promotional platforms that are well-suited to help promote music; the key is knowing how to use them to your best advantage.
But it would be best if you did not rely on social media and internet platforms alone.
You have friends, family, neighbors, other musicians, record shop owners, club venues where you might perform or have performed in the past, and a host of connections that can help you to promote your music.
Here are twenty-five tips to help you promote your music.
1. Whom are you trying to reach?
The first step to successful marketing is to understand your potential fan base.
Music-based fan groups vary in size and are found all around the world, knowing who will respond to your sound is crucial.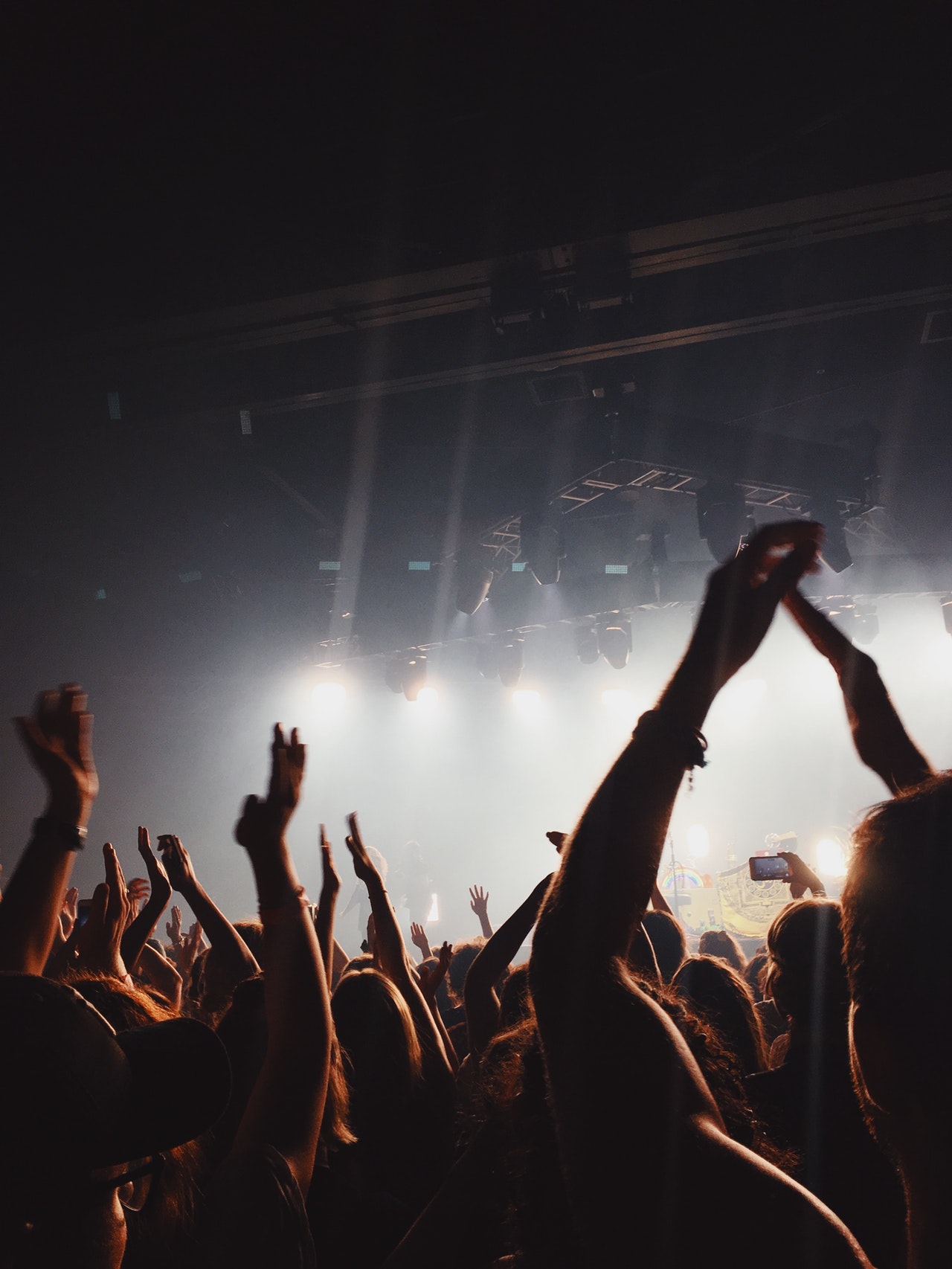 Genres do not define your fan base.
One place to start is in your neighborhood, city, or town.
Look for venues that hire musicians with a similar sound, who attends these performances?
2. Map your existing network.
Face-to-face connections are a great place to start.
Think of your friends, family, neighbors, other musicians, everybody you know is a potential co-promoter.
Develop a good relationship with the people who work at your recording studio.
Ask them about their networks; who do they know that might be in a position to jump-start your promotion?
3. To expand your network, focus on businesses rather than individuals; this way, you can tap into their customer base.
Focus on record shops, radio stations, clubs, and other venues.
To build a strong network, provide free demonstration tracks, and ask the record shops and radio stations to play your recordings.
4. Perform live and perform often.
Bars, clubs, rallies, and other community events are great places to build your local fanbase.
Be sure to have photographs taken and to update your social media sites before and after each live performance.
Think about what you can offer rather than what your network can do for you; this helps to build strong and lasting relationships.
5. Promote your live performances on ticket purchasing channels
Using a ticket purchasing channel like Bandsintown or Songkick feature location-specific marketing to help ensure you are playing to a full house.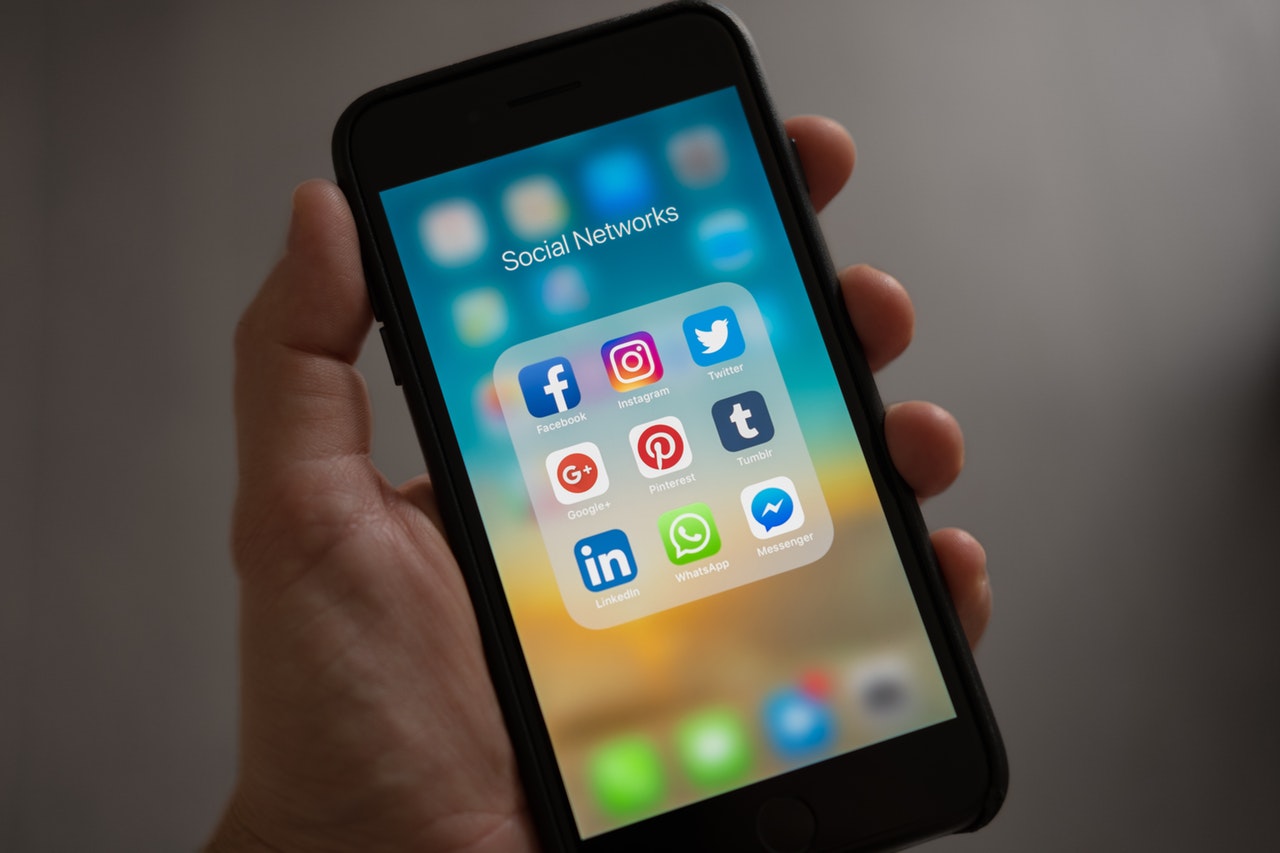 6. Connect with your network on social media.
Social media is not a marketing tool on its own, you need to know how to use it to promote music, and you need good content to share.
You need to have an excellent profile and good pictures and clear soundtracks to promote your unique sound.
The best way to guarantee a high-quality soundtrack is to use a professional recording studio.
7. Develop a profile or biography that you will be able to use on multiple social media platforms.
The key to an excellent biography is to keep it concise and engaging.
Include a few details about your self or your band, where you came from where you live, how you developed your style.
Talk about your style and your sound, help readers identify with your music.
Write your bio or profile in the third person.
Include recent and relevant activities such as new recordings or live performances.
Include career highlights and media quotes.
8. Create a "One Sheet"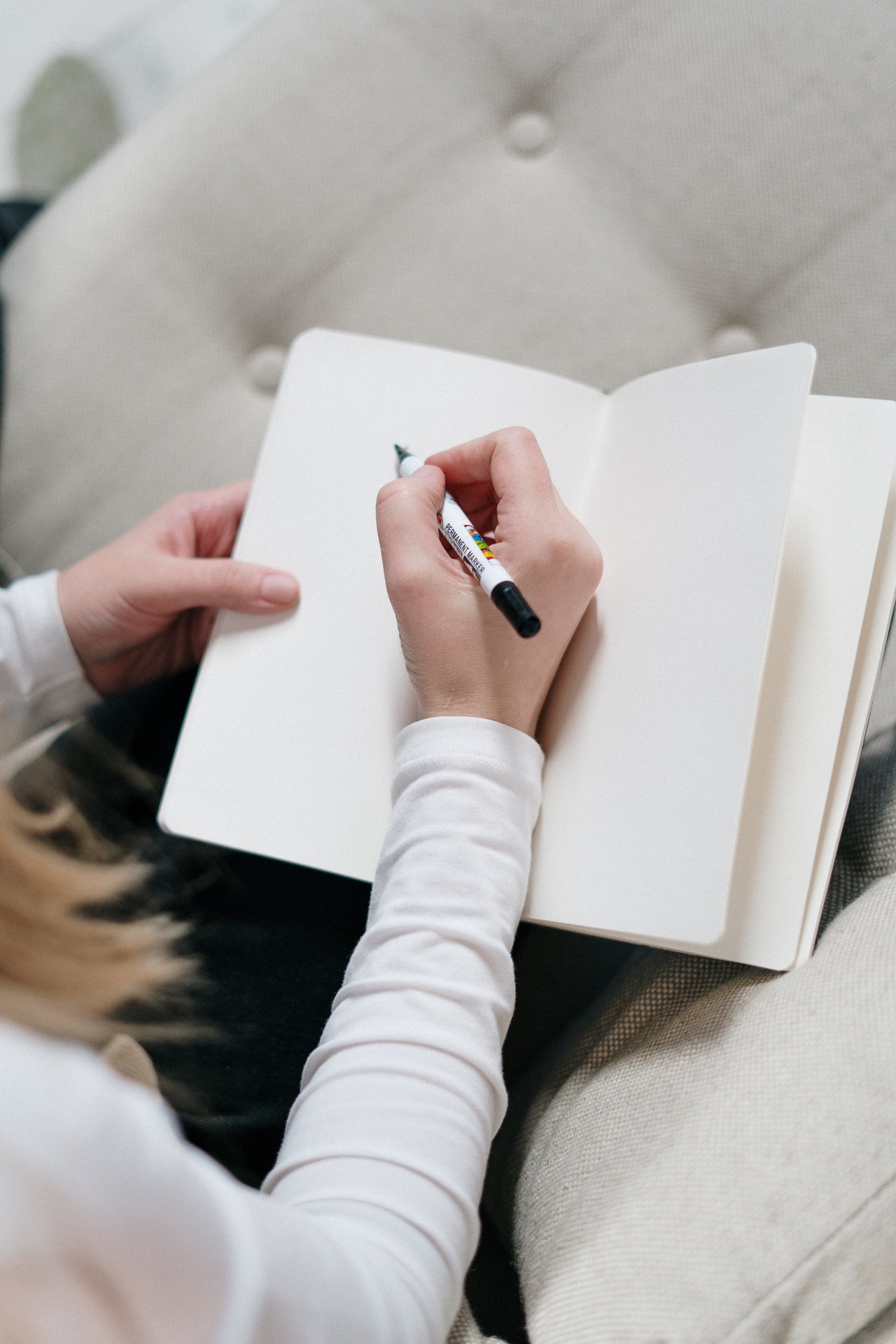 A "one sheet" is an overview and representation of your band and music.
As its name suggests, the information is presented in a condensed form so that it fits on one page.
Think of it as a way to introduce your music to industry professionals so that they can determine whether your style will play well with their audience.
A common use for a one-sheet is to announce the release of a new album or EP release.
Your one-sheet should include a short biography of your self or your band, a publicity photograph, favorable press quotes, performance history, social media presence, and information about your recording, or upcoming tour dates.
9. Build a website
A website is another excellent platform people use to promote and sell your music.
Be sure to include a bio, and keep it up to date.
If you are in the early stages of your career, you might not have much material to share, so starting a blog is a way to get people interested in your music.
It is relatively easy to set up a blog on the homepage of your website.
Website platforms like Bandzoogle and WordPress, have blog capabilities.
Schedule regular blog posts and write about things that your fans or potential fans would find interesting.
Include things like songs you are working on, announce albums or live performance dates, updates from the road when you are on tour, that sort of thing.
Use landing pages to collect email addresses.
A website is also an excellent place to sell or give away merchandise such as t-shirts or buttons with your band's picture or logo.
10. Create a Facebook Page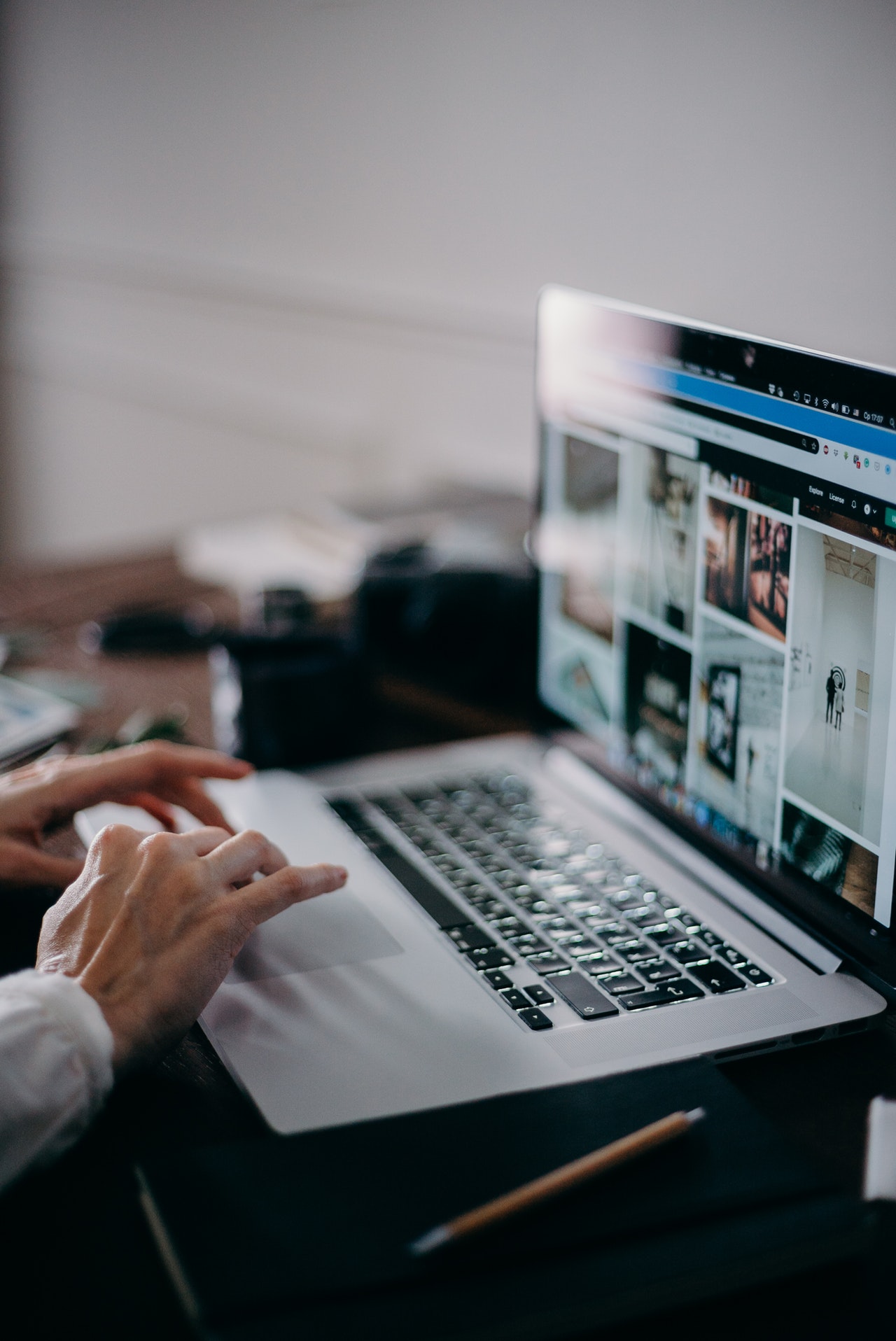 Setting up a Facebook page is free and straightforward.
Include photographs, videos, sound recordings, and a link to your website.
Also include some fun, personal stories about the band, the music, and daily life outside of music, such as anecdotes about food in your town, city, or in the places you visit if you are on tour.
Connect with your existing network and ask friends to share.
Look for fan groups and other music-related pages to follow.
Invite people to like, follow, and share your page with their social media network.
Insert a link to your Facebook page on your website.
11. Sign up for an Instagram account.
Instagram is another popular social media platform that you can use to promote your music and grow your fan base.
Instagram favors images, but videos are also popular.
To get the most benefit from Instagram and similar platforms, you will also need to develop useful hashtags.
12. Register with Linkedin
Linkedin is not the best platform for growing your fanbase, but it is a good network for business and industry connections.
You can join music industry-based groups and find people who can help you promote your music and polish your image.
13. Create a Youtube Channel and Trailer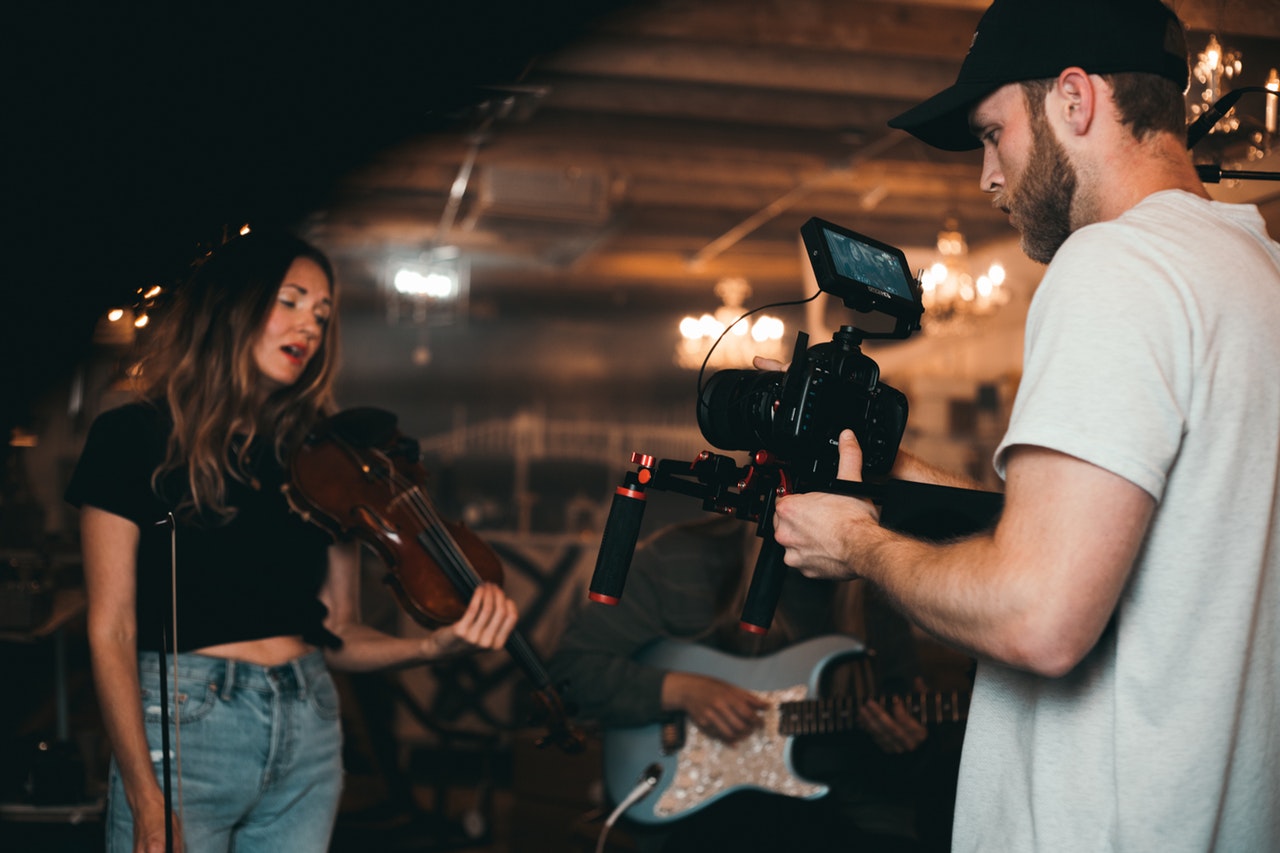 Set up a Youtube channel and develop a catchy trailer to attract viewers.
Use your best music and even include a video of you or your band in session at a recording studio.
14. Create a Facebook Cover Video
Facebook is another social media site that people use to promote music, and including a Facebook Cover Video for your Facebook page helps you make the most of this social media platform.
The cover video will appear in the space at the top of your Facebook Page, where some users have their cover photo.
When someone visits your page, the video will start playing without sound.
Fans who visit your site can expand the video to play on full-screen with one click.
Visitors also have the option of clicking the "unmute" button.
15. Create and use a hashtag
As mentioned above, you need catchy hashtags to help people find you on Instagram.
Hashtags are also relevant to other social media platforms such as twitter.
You can do some research to see which existing hashtags are being used by bands with a similar sound or fanbase, and you can also create one or two of your own.
Hashtags are another essential way to promote music online.
16. Use your Social Media to post updates about recordings and gigs
Take photos while you are in session at a recording studio.
Include these photos with updates to your followers on social media and select the best for your website.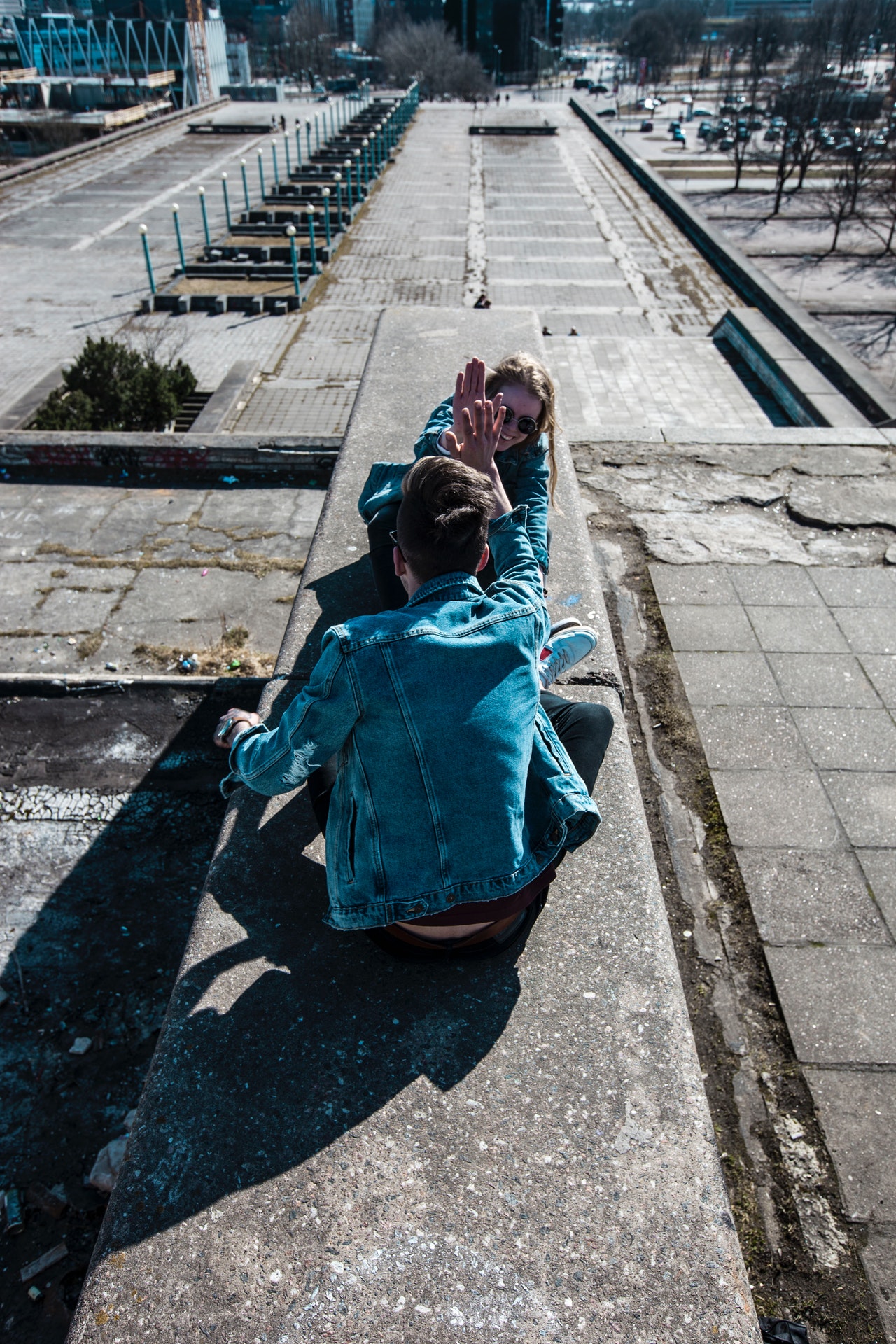 17. Keep in touch
Your social media presence is about making lasting relationships with your existing fans, as well as attracting more followers.
Be sure to check in regularly with updates, but also to reply to questions or comments that your fans leave for you.
Keep generating new content to keep your fans interested.
Be sure to link all of your social media platforms and encourage people to share with their friends.
Use your email list to notify your existing fans about new blog posts, new music, scheduled performances, or songs in progress.
18. Promote using email
You have a growing email list, be sure to use it to your advantage.
Email updates to let your followers know about new recordings, blog posts, or to announce upcoming tour dates.
Be sure to include a link to your website in each email message you send out.
19. Record a video and upload it to Facebook, Youtube, and other social media platforms.
Be sure to use the services of a professional recording studio to get the best sound quality.
Facebook, Youtube, and other social media platforms offer an easy way to promote music.
20. Create a playlist on Spotify.
Spotify is a free music streaming site.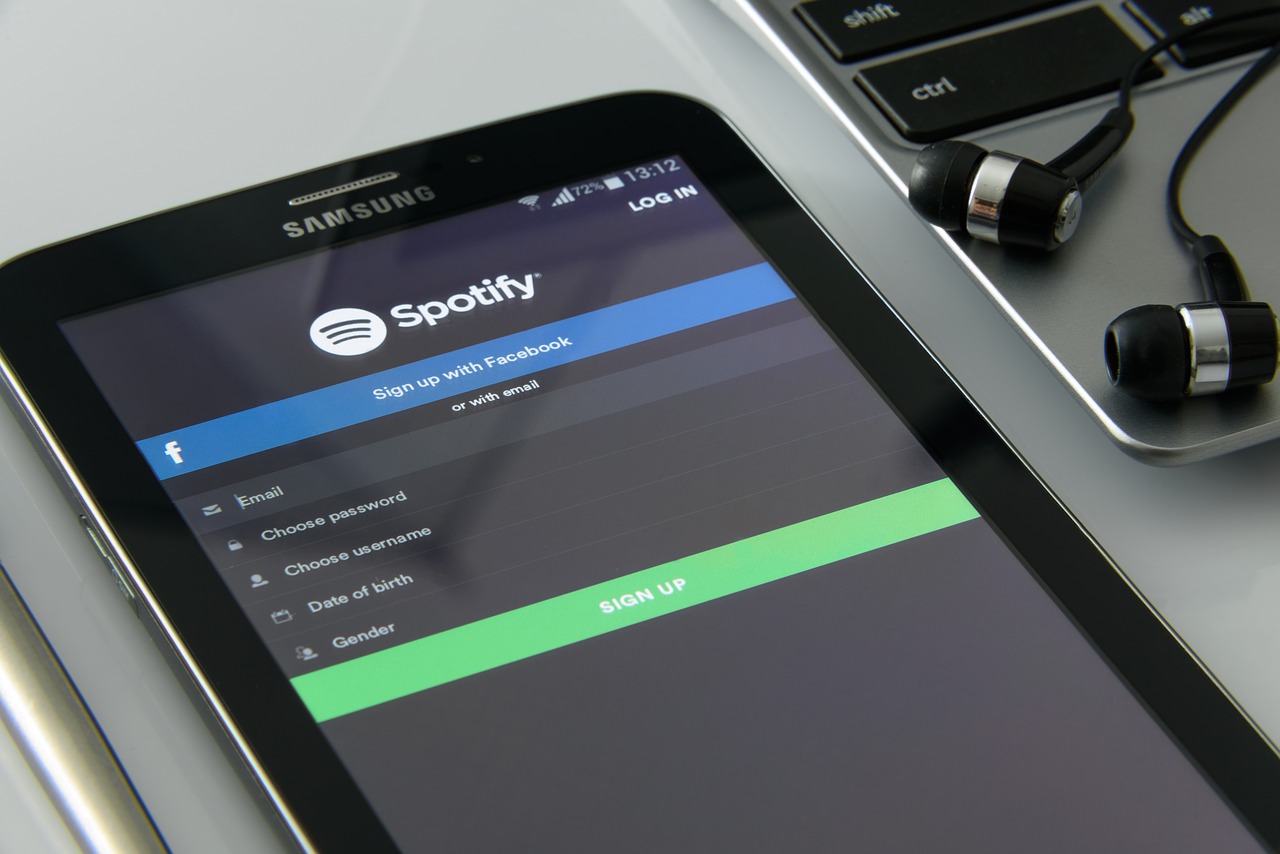 Many people promote music on Spotify.
Sprinkle copies of your recordings throughout your playlist.
Ask other people, including musicians whose music you share, to include your recordings on their playlists.
If you have the budget, you can join Spotify for Artists, which allows you to create a profile and submit soon-to-be-released music to their editorial team.
Share your Spotify music on Facebook and Twitter.
You should also embed a Spotify follow button on your website and Facebook page.
21. Build a following.
Once you build a following, Spotify for Artists will also notify your followers when you have a new recording for them to hear.
More Spotify followers translate into higher rankings, meaning you and your music will be easier for people to find when they run a search.
22. Sign up for a Twitter account.
Tweet album reviews, performance dates, and other updates regularly.
Remember to use your custom hashtags.
23. Take some new band photos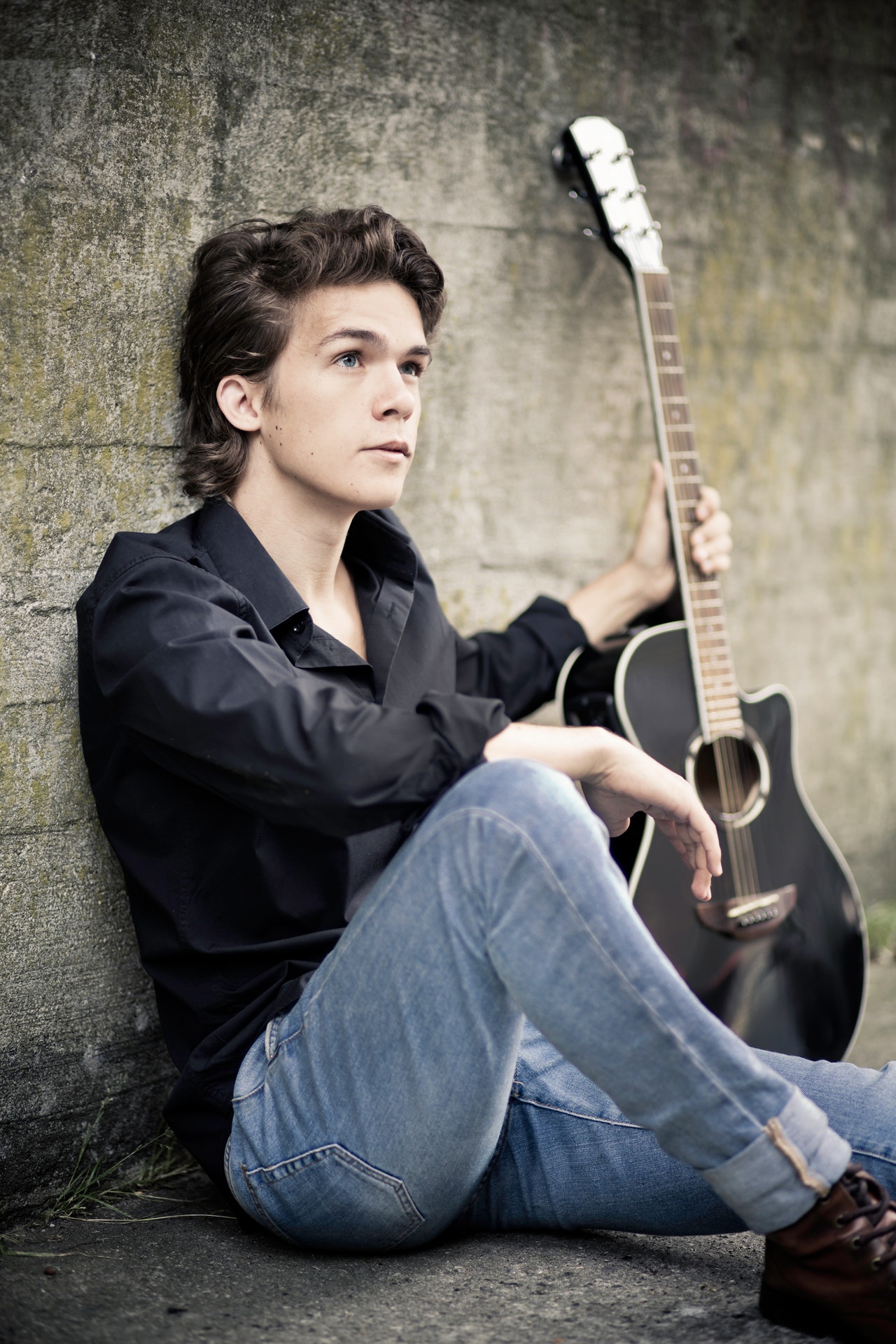 Post them to Instagram and your webpage.
Take vertical and horizontal images.
Use both color and black and white.
Take photos while in session in a recording studio, while rehearsing, writing a song, on tour, and at live performances.
Use them to update your followers and keep them interested.
24. Update your bio regularly
Let your fans and followers know what is going on.
Update with new performances, recordings, and songs in progress.
25. Create an Electronic Press Kit
An Electronic Press Kit, or EPK, should be a page on your website.
An EPK will make it easy for venues, media, and agents to find all of the information they need to hire you or write a feature focusing on your music.
There are several critical things to include in your EPK, and if you have been following the tips, you will already have all of them ready to add.
One of the first things you need to include in your EPK is your bio.
Your EPK should also have attractive, clear photos with color, black and white, and different orientations and size options.
Recordings of your latest music should be available to stream
Embedded videos are helpful, especially for venues looking to book talent as they can use these in their own promotions for your gig.
Media articles about you or reviews of performances or albums let industry people read what others have to say about your music.
Talk a little about your career highlights, if you have won any awards or had any other special attention, include it as part of your EPK.
Your EPK should include contact information for everybody in your band, your booking agent if you have one, and any other relevant contacts.
Finally, be sure to include links to all of your social media sites.
The tips started with the assumption that you have professional recordings of your music.
Remember, to grow a following, and you need to have quality recordings of your music.
Keep on producing recordings, performing, and use these tips to help grow your career.